BOP Rentals
Test / Blind Flanges
Blind Flange is a flange with no bore or outlet, designed to close off an outlet or end connection. While Test Flange is a Blind Flange, with a tapped test port in its center or side to allow application of pressure or the attachment of a gauge.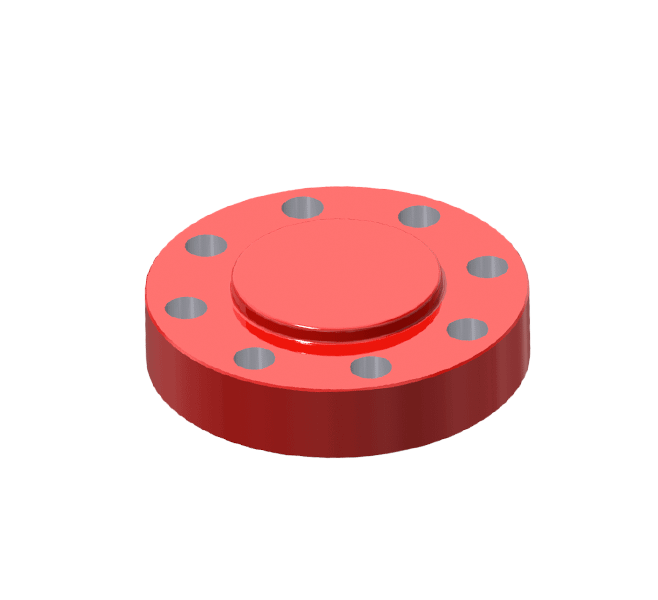 The blind flange serves a function similar to that of a plug or cap. It is used to terminate the end of a piping system. The blind flange is basically a flange that does not have a hub or a bored center.
Blind flanges have the face thickness of a flange, a matching face type, and similar bolting pattern. Blind flanges can also be used to seal a nozzle opening on a pressure vessel. Because it is bolted, the blind flange provides easy access to the interior of a vessel or pipe, unlike a cap that is welded. Figure 4.24 represents the drawing symbol for the blind flange.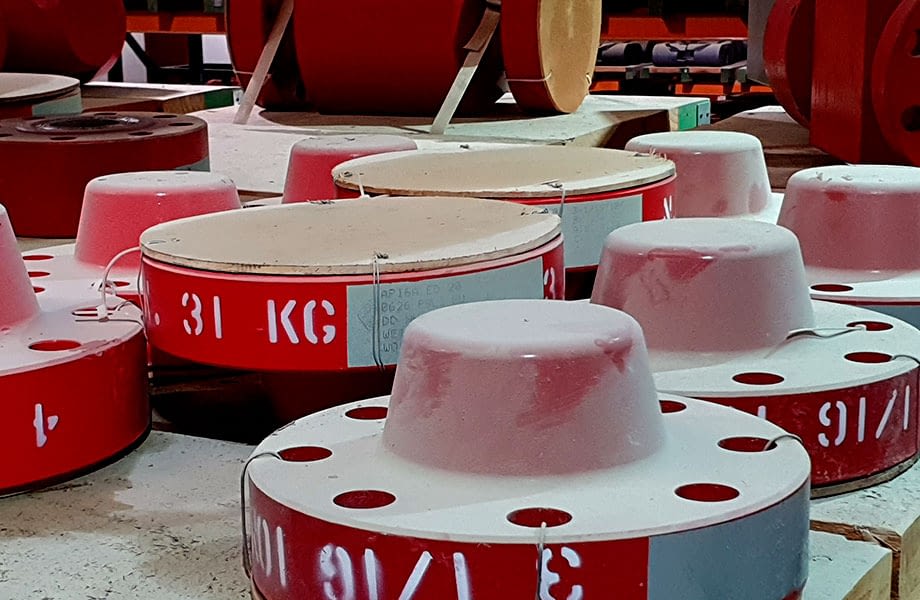 | Sizes | Working Pressure |
| --- | --- |
| 2-1/16" | 5M, 10M, & 15M |
| 3-1/16" | 5M, 10M, & 15M |
| 4-1/16" | 5M, 10M, & 15M |
| 7-1/16" | 5M, 10M, & 15M |
| 11" | 5M, 10M, & 15M |
| 13-5/8" | 2M, 3M, 5M, 10M, & 15M |
| 18-3/4" | 10M, & 15M |
| 21-1/4" | 2M, 3M, 5M & 10M |
| 26-3/4" | 2M & 3M |
| 29-1/2" | 500 psi |
| 30" | 1M |